Smart ways to manage your poker bankroll
2,137 reads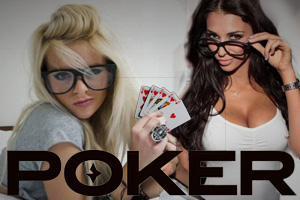 Knowing the best strategy and having a stoic face don't mean anything to a poker player if they don't manage their bankroll properly. Smart poker players should have a plan before, throughout and after each game when it comes to counting your chips. Here are some quick poker tools to help manage your poker bankroll:
It's for poker
Whether poker is your only vice or you enjoy a multitude of casino games, you should have a bankroll set aside for just poker. Pulling from one big pot can sometimes leave a player betting more than they should or take away money that could be used for other – more practical – activities. Tying up your entire collective bankroll in a game of poker can have you missing opportunities in other games or wagering activities. Know how much you should be putting down on poker and stick to it.
Know the stakes
If you're a beginner or recreational player, chances are you're not dipping your toe into the high-limit pool. That doesn't mean you should be careless with your money, though. A $10 bet can be a big deal to some players and knowing how much you'll need to put down to play is very important. Familiarize yourself the game limits, big and small blinds, as well as buy-in prices. This should be a common practice no matter how big or small your bankroll goes.
Bankroll fits your game
If you're a poker player that likes to be aggressive, especially in games like stud or Texas Hold'Em, you need to have a bankroll that allows you to play your style. It's tough to bully the table and scare off other players if you don't have the chips to back it up. On the other hand, if you're a more passive player who likes to pick their spots, you want to make sure you have enough money to jump in when those situations arrive. Don't get anxious waiting for your ideal situation and start betting when you shouldn't. Stick to your game plan and making sure you have enough ammo to fire when ready.