Three New Year's Resolutions for poker players
3,193 reads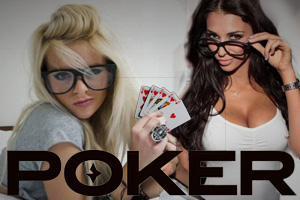 Some people make a New Year's resolution to get to the gym more or be more patient with their kids. Poker players, however, set these yearly goals to do one thing: make more money. If you're sitting down at the poker table in 2016, here are three resolutions you should make before the cards are dealt at online poker tournaments:
Be more aggressive
Many players mishandle strong hands, thinking they should slyly slow play opponents and lure them into a big score. The truth is, slow playing a strong hand can keep betting at a minimum while also allowing other strong hands to stick around. Being more aggressive right out of the gate puts other players on their heels and has them questioning just what it is they're holding. There's nothing more painful than slow playing a pot with a pair of Queens only to be scoop by three 3's.
Try different games
Poker has more variants than any other casino game. If your contest of choice is Texas Hold'em, why not expanded your poker palate with some standard draw poker or even some colorful options like Pai Gow, Three-Card poker, or Caribbean Stud. You can set aside some of your bankroll for these alternative options, which provide a nice break from the pressure and pace of Hold'em. All poker games have their own rules and strategies, so brush up on the best tips and practices and become a well-rounded poker player. What you learn from one game could help you win in another.
Don't be a poker snob
For some people, video poker is a bad word. The streamlined electronic version of the game is poo-pooed by some traditionalist, who think you're throwing your money away by not playing at a table with multiple players or facing a dealer. The truth is, many video poker games have a smaller house edge than table poker games, and video poker is a great way to scratch that poker itch when you don't have time for an extended table session or enough people to play against. There are so many fun variations of video poker to try, even the snobbiest of poker snobs can find one that they love.