Tips for playing – and winning – at Switch Blackjack
3,229 reads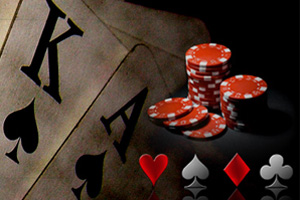 Ever been unhappy with the hand the blackjack dealer just dealt you? Sure, you have.
Ever wish you could just steal some better cards to give yourself a winning hand? Well, that's the name of the game in Switch Blackjack.
Players are actually dealt two blackjack hands and can swap
out cards from each to make two stronger hands.
So a hand of Ace, five along with a hand of Queen, Six can be turning into Ace, Queen – for a blackjack – and the other hand into 11, which is likely another winning hand depending on what comes out of the shoe.
Find a place to play online blackjack and make sure to get the best signup bonus. Once you are ready to play make sure to remember these tips and tactics for playing – and winning – Switch Blackjack:
Size up the up card
Before you start dreaming up possible card combos, you should always look at what the dealer is showing as their up card. If the dealer is showing between a seven and an Ace, they are considered to have a strong hand. If they have an up card between three and six, they have a weak hand. And if they're showing a deuce – the lowest card in the deck – you want to be cautious as a dealer 22 is automatically graded as a push in Switch Blackjack – expect against a player's blackjack.
When to switch
Now that you've measured the dealer's up card, you should know when to make a switch. For example, if the player is holding hands of 10 and seven, and six and nine versus a dealer up card of eight, you should make the switch, swapping the seven and nine to make a hand of 19 and another of 13. While the 13 isn't a great position, you will likely win with the 19 and breakeven if you go bust with the 13.
Breaking up a blackjack
It's the goal of the game but sometimes in Switch Blackjack you are better breaking up a sure winner, if you can create two winning hands against the dealer's up card. For example, hands of 10 and Ace, and 10 and nine versus an up card of nine. While you have an instant winner with the blackjack, it doesn't pay 3/2 odds like standard blackjack, instead graded at even money. As is, you have a likely hand of win/push against the dealer, but swapping the Ace and the 10 makes two hands of 20 against that nine, meaning you have just created two winning opportunities.